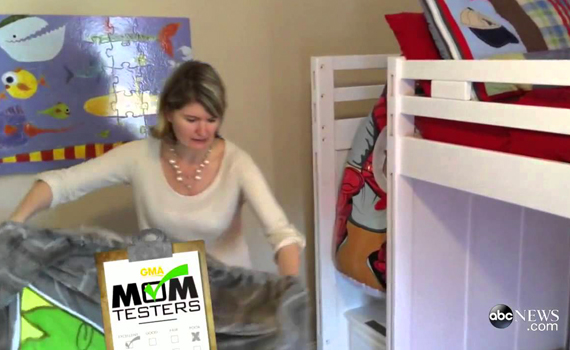 ZippySack on Good Morning America!
Great news from Good Morning America: ZippySack is officially Mom-Approved!
On the popular morning talk show's "Mom Testers" segment, mothers and kids are given the opportunity to test current As Seen On TV items and label them either Mom-Approved or (gasp!) Mom-Disappointed.
When testing the zip-up animal-themed bedding, three different moms agreed: ZippySack is the real deal!
It was so easy to put on, kids agreed to start making their own beds, and then slept happily in their cozy soft ZippySacks all night long!
ABC's Good Morning America is super popular: it has been consistently THE most watched morning show in total views and key demos each year since Summer 2012.
A positive review on GMA is a massive media coup for a rising brand, and we are so pleased that this great product is continuing to get the attention it deserves.
Kudos to our friends at ZippySack!
Watch the GMA review here.