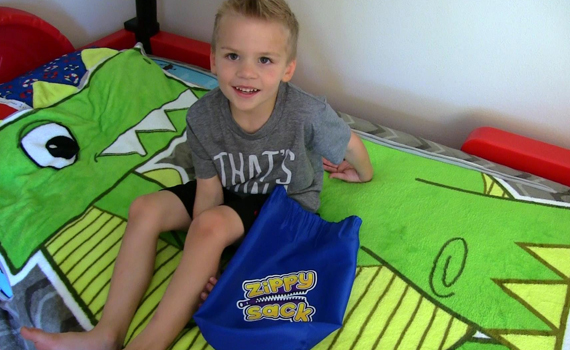 ZippySack Love from Youtube
"He promised to sleep in his own bed if he could have one." So begins one of the 100+ ZippySack posts to Youtube about the phenomenal success of the product in reaching kids and making a difference in the lives of families.
One grandmother's story of her grandson's transition to sleeping on his own because of his desire for a ZippySack is particularly touching, but the reaction from her little guy when his ZippySack arrives is simply priceless.
Watch Lori Maxwell's video HERE.
We're so excited that ZippySack is striking a chord with kids in such a powerful way. Aside from being cute and snuggly, the zip-up animal themed bedding may actually connect to kids' innate and powerful connection to their objects and environment (a connection honored by many early childhood development theories, most notably the Reggio Method) and may potentially expand their own sense of responsibility and self-empowerment.
Way to go ZippySack!