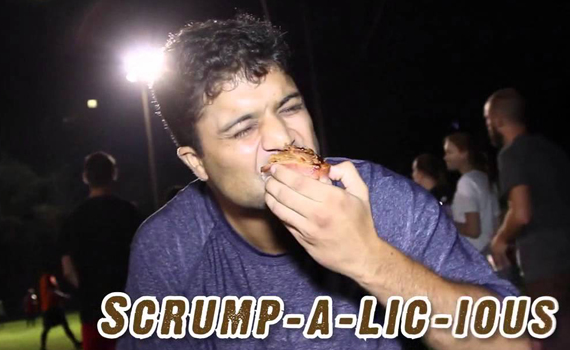 Washington Post: PBB Ad is Amazing!
"This Bacon Bowl ad is amazing in so many ways…a brilliant marketing device" raves The Washington Post.
The latest Hutton Miller Perfect Bacon Bowl ad: a Queen-esque anthem extolling the virtues of the PBB in the form of a semi-self-parody has become a hot topic for bacon and sports enthusiasts alike. The advertisement, depicting a series of improbable sports+bacon moments and airing during college football scored big with viewers and critics.
SBNation's Rodger Sherman writes: "Everyone who watched the video was floored" and opines that "there should be a Bacon Bowl in college football."
We agree! We're thrilled that the ad has been received so enthusiastically and hope for continued success for our friends at Edison Nation and the rest of the Perfect Bacon Bowl team. Kudos to Rick Altizer, the creator of the jingle, and to Marc Martel of Queen Extravaganza, the front man that lent the song it's distinctively Freddie Mercury flavor.
Amazing!!