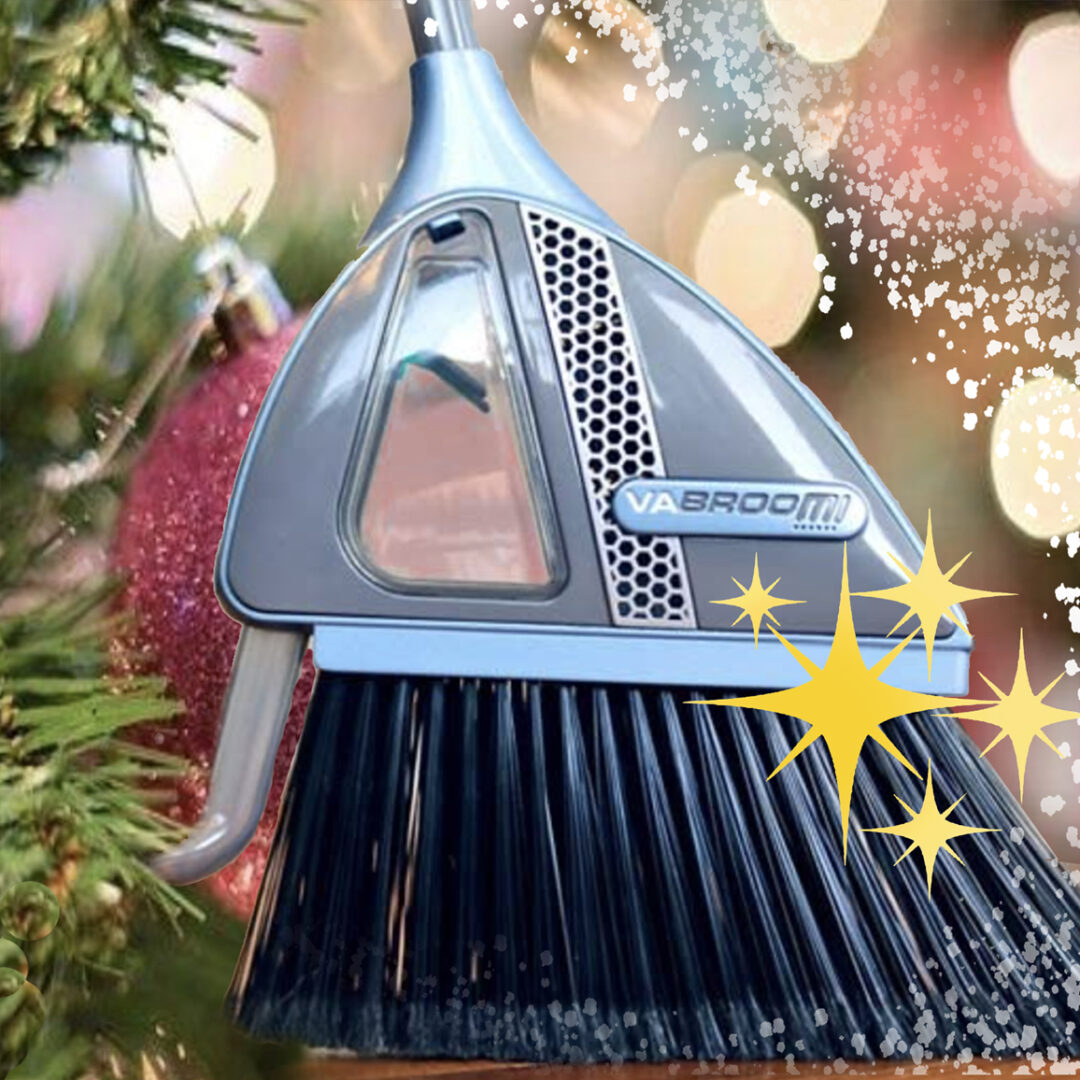 Vabroom: A Sweeping Success!
'Tis the season for pine needles and of course we're all thinking about…Vabroom.  Like a holiday fable, Vabroom has swept away the competition, enchanted consumers and become a legendary triumph.
One dusty day, the original Smart Broom with a Built-in Vacuum swept into our lives like a fairy princess. We're always on the lookout for ways to simplify tasks and to clear out space for what's more exciting, so when we saw the drawing-board idea of a new product that "cuts the cord and eliminates dust pans for good" we felt magic in the air and got to work!
Like a well-trained suite of Santas elves, the Hutton Miller creative team huddled up and got cracking. In a flash, we created the Vabroom commercial. The ad for the pressure-activated broom-vacuum hybrid would focus on simplicity and the efficiency of Vabroom's design. Showcasing its lightweight ease, we worked with the brilliant Enhance Innovations to show that Vabroom isn't supposed to replace your vacuum, it is simply and essentially a better version of the broom.
The fate of Vabroom hung suspended in the air like a sparkling mist, full of promise. The commercial hit the airwaves and Vabroom took off! Up, up, up! Enchanting the public with gravity defying pivots and perfect pickup!
Soon after the commercial aired, Vabroom delivered a two month supply to Bed Bath & Beyond. It sold out in a blink (2 weeks)! Riding the momentum of this early success, Trever Lamber and John Vadnais brought Vabroom to Shark Tank, creating even more excitement and finally catching the interest of the dashing Mr. Wonderful (Kevin O'leary).
Today, Vabroom is everywhere: in homes, businesses and on Jimmy Kimmel's Unnecessary Censorship. We couldn't be happier for our friends at Enhance Innovations, who continue to thrive, and have been featured in over a dozen publications, including Trend Hunter, Digital Trends, and more.
The Sharper Image Catalog, royalty among catalogs, now includes Vabroom in their collection, effectively crowning it the Evolution of the Broom. Vabroom is a must for every Cinderella, but has been especially helpful for those who have trouble bending down, as well as for moms (who are just done with bending down.)
This holiday, in the spirit of Vabroom, may we all enjoy the end of pushing pine needles into corners, remember that dreams do come true, and live, chore free…Happily. Ever. After.
The End