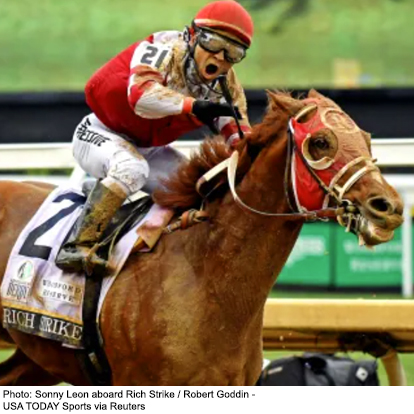 Undisputed True Top Producers!!
Jordan Pine's Scimark Report has just announced that Hutton Miller are, once again, the undisputed True Top Producer of the DRTV industry! We are honored, humbled and thrilled.
The Scimark Report is the industry journal for the DRTV landscape, relied on by marketers and producers alike. In the True Top Producer category, Jordan explains one aspect of what makes Hutton Miller such a powerful player: "What I continue to find most impressive about the Hutton Miller creative powerhouse is how they deliver success to so many different marketers. Consider this: HM had ranking hits with six different marketers this time around, including two-thirds of the companies on the True Top Marketers list above."
We are honored to have ranked hits with six important marketers this year! Congrats to Top Dog Direct, Interlink Products International, EMSON, Allstar Products Group, Ontel Products, and NSI International. We have been inspired by this powerful group of game-changers for years. They are seasoned pros who each bring their own unique perspective, vision and expertise to the DRTV marketing landscape. Kudos to all of them and we look forward to breaking new ground together as new innovative products continue to emerge.
Speaking of innovation, we are equally proud of the products that have propelled this stellar success. 2022 brought us an amazing suite of excellent products, including 5 chart toppers in the Top Ten: BeActive+ (#2), Aquacare (#5), Granitestone (#7), Granitestone Blue (#8), Nuzzle (#9), Granitestone Stackmaster, Happy Nappers, Mighty Thirsty Mop, Star Belly Dream Lites, B+H Bionic Spotlight Extreme 360, Pixicade, CleanZone, Wubble Ball/Rumblers, and Power Ear. Without their intrinsic excellence and compatibility with consumers, our work would have no purpose.
We'd also like to congratulate our esteemed peers who made it into this year's Top 5: Blue Reef, Cole Media, Opfer Communications and KERRmercials. DRTV production can be a tough beast to tame, and we certainly recognize the guts and determination that each of these contenders bring to the game.
Thank you to Jordan Pine, the insightful and tireless tabulator of our industry's trends and triumphs. We continue to be great fans of his inimitable Scimark Report.
Lastly, a massive thank you to our own indefatigable, undeniably reliable creative team and talent at Hutton Miller. Our belief in each other shines through everything we create together. We couldn't be more grateful for this synergy. We can't wait to see what new adventures will unfold in 2023. Onward and Upward!