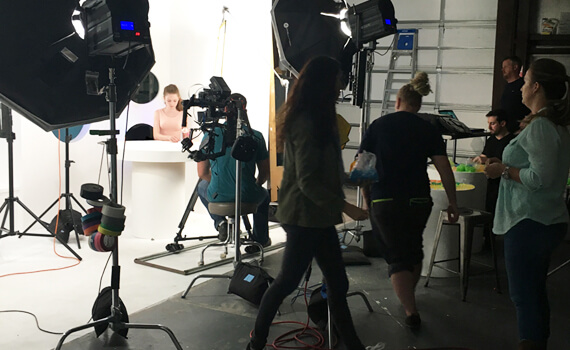 The numbers are in! Jordan Pine's Scimark Report has released the list of True Top Producers for mid-year 2018. Happily, Hutton Miller continues our 5-year stretch of consistently placing in the top 3 of the True Top Producers category. This year (as of mid-year) we are tied for second place, just one hit away from the top slot!
Jordan Pine's Scimark Report is the definitive word on short-form DRTV and a great resource for those in the industry. The True Top Producers category lists the DRTV producers with the most commercials placing in the top 50. Read the full list here.
We enjoy the True Top Producers list, it's fun to see what's going on in the industry. But, more importantly the ranking serves an indicator of our consistent passion for new projects, new ideas, and great collaborators. It also reminds us how lucky we are to have such great talent and such an awesome crew. The more innovative people we meet, the more creative work we get to make. Nothing tops that experience, and for that we are TRULY grateful!