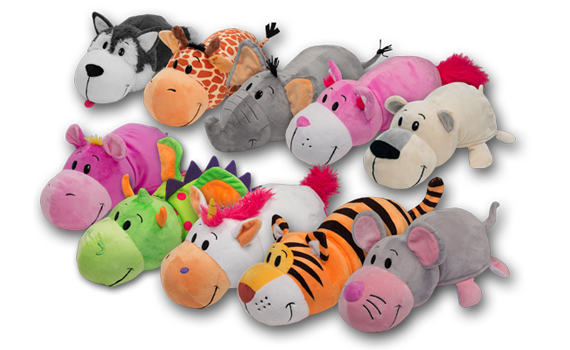 The Toy Insider flips for Flipazoo!
"Kids can get bored with toys easily, especially with so many options on the shelves and with tablets and smartphones eating up more of kids' time than ever, but FlipaZoo provides two different plush styles in one toy. If kids get tired of the turtle, they can flip it around into a hedgehog in one swift motion. FlipaZoo plushies also make for great storytelling tools, letting kids change characters with ease as they spin their creative tales." – Marissa Dibartolo, Toy Insider
With their great play value, tremendous cute-appeal and mega fluffy, incredibly soft & cozy construction, it's no wonder the world is catching on that Flipazoo is a sure fire kid pleaser!
Congrats to our friends at Jay@Play for the great early reviews of this new super fun plush toy!