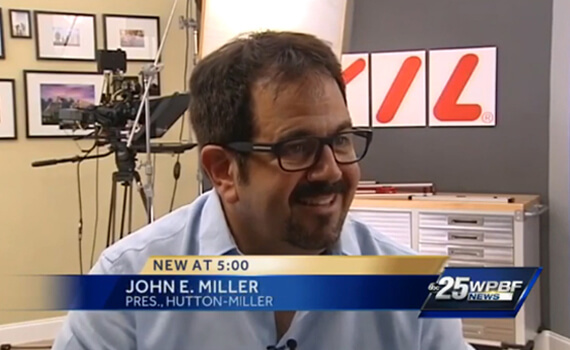 South Florida Pitch-a-Thon is On!
Hutton Miller studios teamed up with Top Dog Direct yesterday to host a lively and exciting Invention Pitch-a-thon! The goal was to find one or more "As Seen on TV" products from South Floridians that could not only make a great commercial, but also sell well on shelves.
We were just thrilled with the response from our native state: more than 300 inventors applied to be part of the June 17 event and the final 20 hailed from all over Florida. The format of the event was similar to the TV show Shark-Tank: a panel of executives (our own John Miller, along with Top Dog's Erica Meloni, Steve Silberger, and Bill MacAllister) listened to a variety of pitches that ran the gamut from practical to wacky.
One interesting product pitch for women came from a Parkland resident who used to sew pockets into her underwear as a child before inventing Panties with Pockets!
If Top Dog Direct chooses a product to market, Hutton Miller will have the pleasure of filming the inventor's infomercial at our Boca Raton studios. The next step? Top Dog Direct executives will ask the South Florida inventors who pitched promising products at the event to return for a second interview.
We're so proud of the immense talent and ingenuity of our local Floridians, and we're looking forward to the next round with great anticipation!