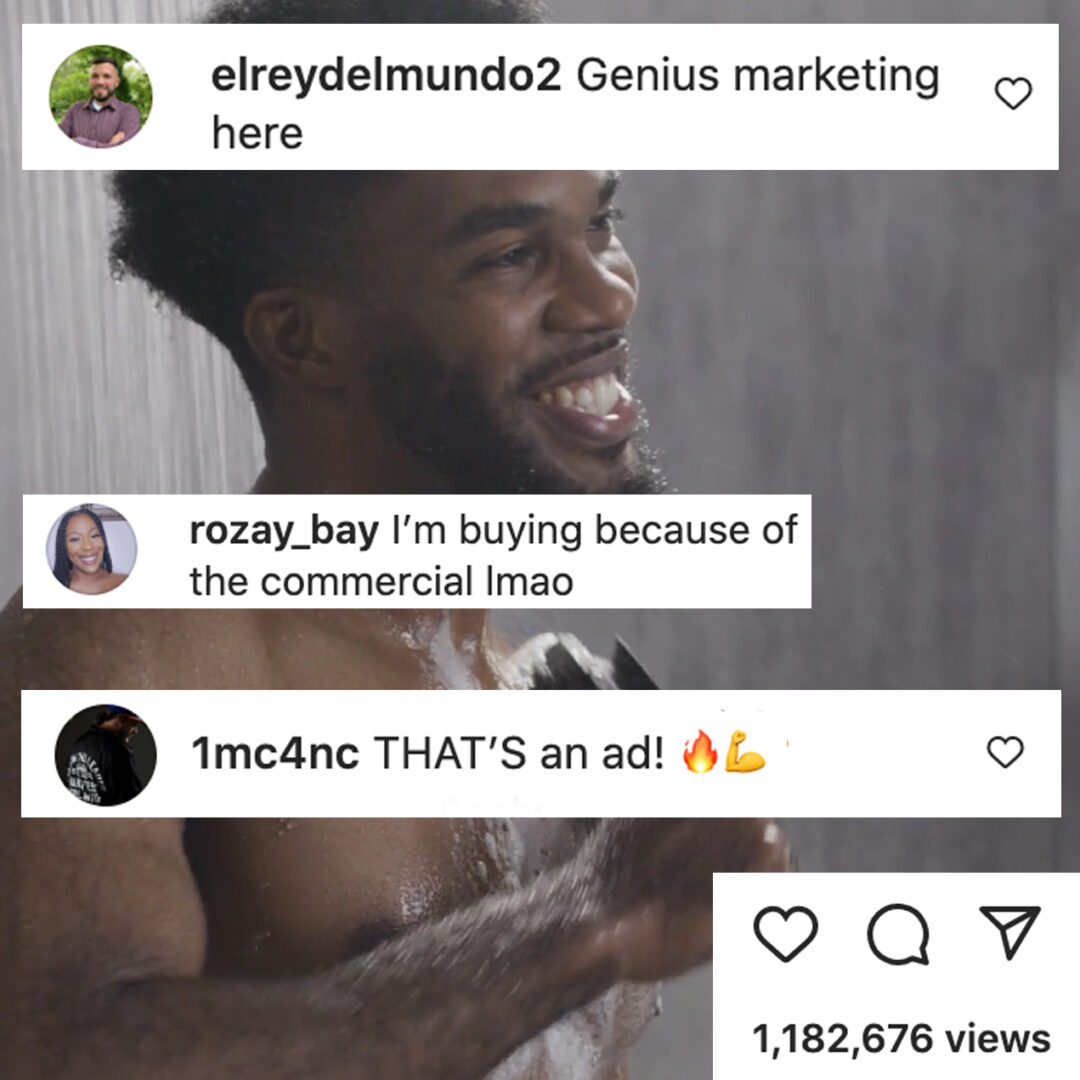 Sonic Scrubber for the Instagram Win
Hutton Miller's latest social media content for Black Wolf's Sonic Scrubber is driving the Instagram community wild. It is cheeky social media, with the actors lines cut just before they describe the body part they'd scrub with the Sonic Scrubber. "It's so great, I use it on my -" has prompted a viral sensation on the social platform, with over a million views and 1,772 overwhelmingly positive comments, likes and shares.
The Hutton Miller-created televised version of the ad features an intimate yet straightforward presentation of the Sonic Scrubber shower experience. It evokes a calm and relaxing vibe that is performing very well with audiences. Because we already loved the way the TV ad focused so cleanly on the Sonic Scrubber experience (pun intended) we simply gave it a twist, pivoting the message to an audience that demands the unexpected.
Happily for Black Wolf and Sonic Scrubber, the gambit paid off. We couldn't be more thrilled by the massive wave of positive Instagram and TikTok feedback the social version of the ad is currently generating for our clients.
A win on social media is a win for the entire team behind Sonic Scrubber's success. We're excited for our visionary friends at Allstar Innovations who trusted us with the Black Wolf Nation campaign. Having first worked with Black Wolf on the inimitable Wush, we were thrilled for the opportunity to create for the brand again with Sonic Scrubber. Black Wolf's team at Social Fire Media also deserve credit for their expert placement and timing of the ad on relevant social outlets.
Discovering creative pivots from TV to social is fun, motivating, satisfying, and now, we can even use them on our __.