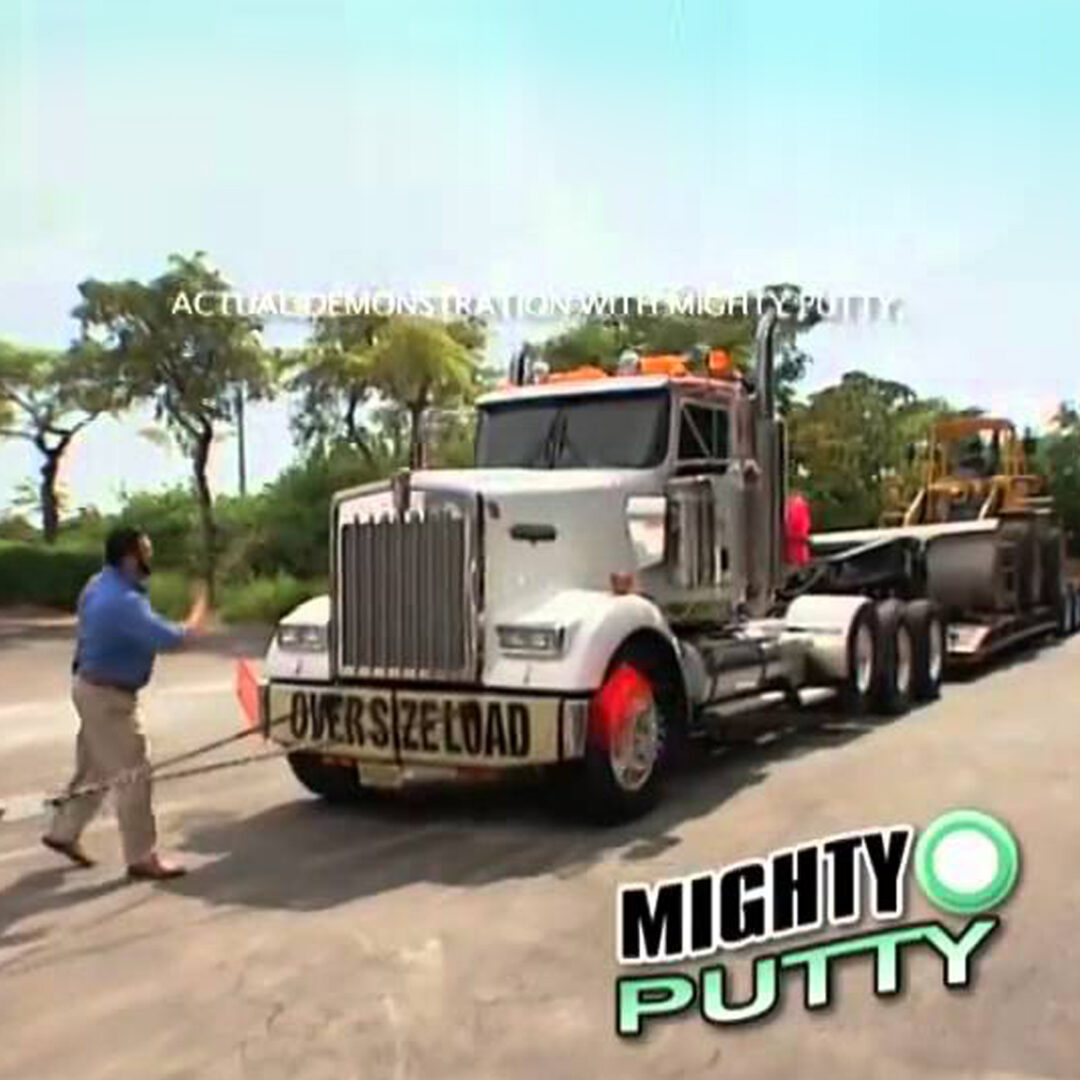 OMG Podcast Mentions: HM 'in a big way'
The OMG Commerce podcast "Ecommerce Evolution" features interviews with eCommerce industry experts. The podcast "Lessons from DRTV that can fuel online growth" considers how Direct Response strategy may be ideally suited for gaining traction with consumers online. Brett Curry, CEO, invited Jordan Pine, a leading authority on DRTV and the creator of the Scimark Report to share his insights.
Curry begins by saying Youtube is very similar to DRTV. Direct Response was the first marketing format to engage an instant audience reaction. Jordan agrees, pivoting to his all time favorite DRTV campaign with the late great Billy Mays. A pitchman to end all pitchmen, Mays was in a class of his own.
The Mays classic Mighty Putty was one of the earliest Hutton Miller commercials. It was massively influential. To match Billy Mays' incredible energy, Hutton Miller created incredible scenarios: Billy pulling first a Tractor Trailer, then a 10 ton school bus, then a giant 747 across the Mojave desert. We even shot him jumping out of an airplane! (Youtube anybody?)
We were honored to hear Pine recognize our role: "I want to emulate Billy Mays, I want to emulate Hutton Miller. They were the first ones to do these kind of things in a big way." From our perspective, we were doing what made sense in the moment, and we continue to do the same today. Ecommerce is an exciting space for our clients and for our creativity. We couldn't be more thrilled to hear it being discussed from a DRTV standpoint.
The ideas of people like Brett Curry and Jordan Pine are important because they analyze the world of marketing in new and different ways. Check out the podcast for some great analysis including Jordan Pine's 'Divine Seven' and a hot tip about the word "Deluxe!"
"John Miller and Peter Hutton from Hutton Miller, those are the guys behind the scenes, the creative geniuses that do a lot of the commercials. You even see today all the mighty putty stuff and stuff like that. So those are the guys that are my, no, their work is at the top of my list for sure." – Jordan Pine
Thanks Jordan!!
………………………….
Listen to the full OMG Commerce podcast on Spotify, Stitcher, Apple Podcasts, or find it here.