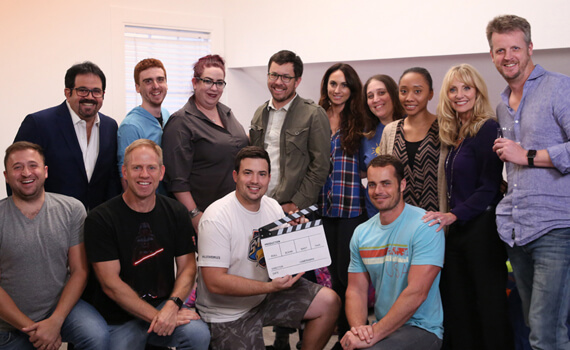 Mid-Year True Top 50 Producers!
It's time once again for the TRUE TOP 50, courtesy of DRMetrix and The SciMark Report. This essential report covers the first half of 2017 and features the most-aired DRTV campaigns in rank order. It's an invaluable reference point for learning which advertisers are currently making a splash and dominating the airwaves.
HUTTON-MILLER is proud to represent a very strong showing in the True Top Producer category, with four hits for three different marketers. We had the pleasure of producing Emson's Clorox ScrubTastic (#13) and Brooklyn Brownie Copper (#46), SAS Group's Fuller Brush Roto Sweep (#30) and Top Dog's Futzuki (#36).
We're honored to be recognized again in this category and grateful for the diligent efforts of Jordan Pine and the SciMark Report, and to be in such good company with our esteemed peers in the industry. As always, our creative team is eternally grateful for the opportunity to work with our awesomely talented partners and clients who are equally responsible for the success of these great products.
To read the full report and view the full chart of most-aired DRTV campaigns to date in 2017, click here.