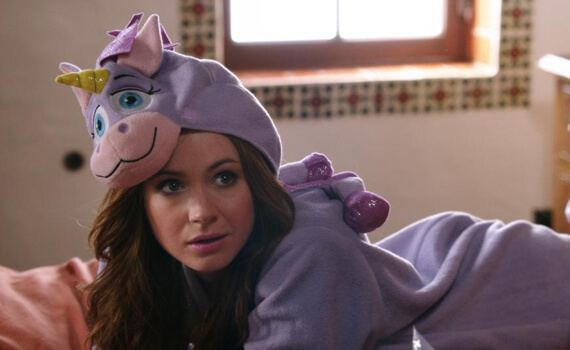 Eliza's wearing unicorn J'animals on ABC's Selfie! Obsessed with all things cool and current (& achieving fame through the use of social media platforms) Eliza Dooley has officially vetted J'animals to Primetime viewers across the country.
Widely anticipated, and prematurely cancelled, Selfie is an underground cult hit in the making. Another cult smash, J'animals have been taking the world by storm since their DRTV debut, with no cancellation in sight!
Currently there are over a thousand J'animals hashtags on Instagram and the posts keep coming.
Keep it up J'animals fans and congratulations to our friends at Jay @ Play for this tremendous publicity!!