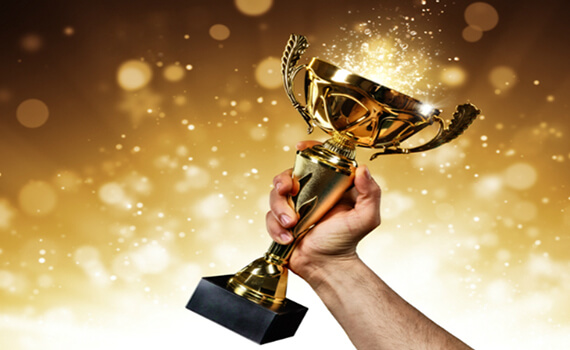 Hutton Miller Wins True Top Producer!
"Undisputed champions!" according to Jordan Pine's Scimark Report: Hutton Miller won 2021 True Top Producers, having delivered the most consistent industry hits, all year long.
Pine explains: "Like in 2020, Hutton Miller had the most variety in top-50 hits: the most brand variety (GraniteStone, Sharper Image, Bell+Howell, Fuller), the most category variety (cookware, kids, DIY, beauty) and the most hits with different clients (Allstar, Emson, Ontel, SAS and Top Dog). There's just nothing like 'em in the market today!"
We are very proud of our creative team. Without everyone's hard work, consistent effort and out-of-the-box mindset we wouldn't be enjoying the productivity that led to this 2021 win. We are also incredibly grateful to our amazing, surprising and innovative clients for their ideas, energy and for giving true meaning to the phrase "Fortune Favors the Bold!"
Thanks to Jordan Pine at the inimitable Scimark Report for his essential rankings and concise grasp of the nuanced DRTV landscape. Read more of his blog here.