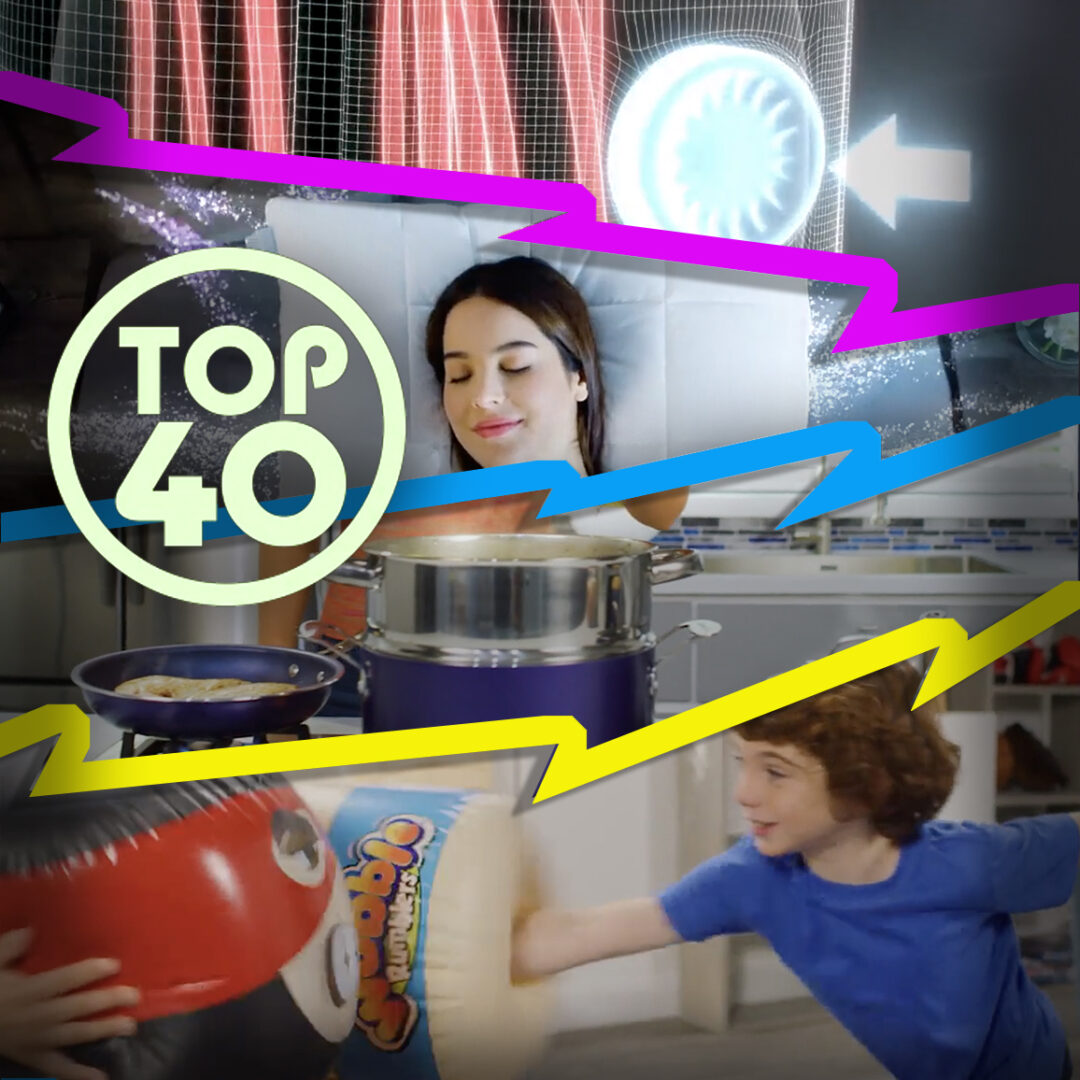 Hutton Miller Tops The DR 40
Here we GO with the Top 40 hits of the nation this week on…..the DRMetrix! Hutton Miller holds 9 top spots on the DRMetrix charts, delivering all of the spotless spots DRTV fans just can't get enough of. Whether it's putting pep in the step of a golden-ager, rumbling in the ring with a favorite superhero or cooking with confidence, the rankings show that Hutton Miller's dedication to consumer-empowerment is a winning strategy.
HM has 9 top hits in the Top 40.
Coming in at #1, BeActive+ is a powerhouse performer, beating all the odds to top the charts for weeks on end. In a landscape battling for divided attention, this pain-defeating support brace is pulling it all together. We couldn't be prouder of our friends at Top Dog Direct for this epic coup. Top Dog Direct currently has 4 top hits, with Nuzzle (26), Clean Zone (29) and Power Ear (30) making big waves as the market cruises into the fourth quarter.
Our super savvy friends at Emson are at #2 with Granite Stone Blue, the blue diamond coated showstopper from the inimitable Granite Stone/ Granite Rock line. The full line extension is holding strong with Stackmaster and Granite Stone/Granite Rock both making bold showings at #17 and #19, respectively. The incredibly popular 30-piece set has been selling like hotcakes since Hutton Miller first produced the commercial.
Interlink's Hutton Miller-produced Aquacare ad is also a hit, coming in at #10. A luxurious shower head that promises an anti-anxiety spa experience on a daily basis, Aquacare is rising surely and steadily into "trusted brand" category.
When it comes to line extensions, NSI International's ultra creative Wubble series appears to be as flexibly extendable as the Wubble itself. Coming in at #39, the latest iteration: Wubble Rumblers have teamed up with the WWF and Marvel to create what is proving to be a truly legendary toy contender. The hype is real and the crowd goes wild….now that Wubble is in the ring!
Thank you to our friend Jordan Pine at DRMetrix for monitoring and tabulating these exciting Top 40 results. To all of our collaborators, partners and clients, as the legendary Casey Kasem used to say: "Keep your feet on the ground and keep reaching for the stars!"
---
Current Hutton Miller Top 40 hits:
1. BeActive+ – Top Dog Direct
2. GraniteStone Blue – E. Mishan & Sons (EMSON)
10. Aquacare – Interlink Products International
17. Stackmaster – E. Mishan & Sons (EMSON)
19. Granite Stone / Granite Rock – E. Mishan & Sons (EMSON)
26. Nuzzle – Top Dog Direct
29. Clean Zone – Top Dog Direct
30. Power Ear – Top Dog Direct
39. Wubble Ball / Rumblers – NSI International