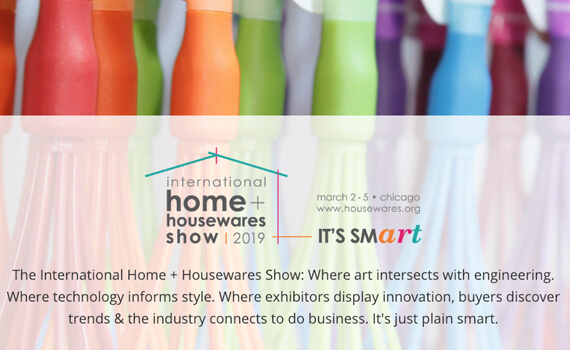 HM Speaks at the International Housewares Show
We were honored to participate in the international housewares show in Chicago last weekend, where John Miller delivered a keynote speech at the Inventors Review entitled "How Commercials and Direct Response Marketing make Good Products have Great Sales."
Having spoken on many panels before, it's not unusual for Miller to be called upon to share his expertise in the field of making infomercials and in navigating the direct marketing space. "He is the Kwisatz Haderach of the industry" one insider noted. This panel was a special honor, being one of the most important shows internationally for marketers in the Housewares sector.
As Hutton Miller's co-founder and creative director, Miller has forged a path for the company, making it one of the most sought-after creative content houses in the direct response marketing industry. His insights into the ways and means of direct marketing have been uniquely honed through his years of experience of taking products from literal obscurity to the multi-million dollar mainstream.
The presentation covered what it takes to make a product successful in the Direct Marketing landscape. There were so many takeaways, my two favorites being: "If you can't be first in the category, create a category you can be first in" and "Make the best offer you can without losing your shirt." The first idea speaks strongly to using creative power to overcome perceived limitations. This is a life perspective that is incredibly useful and yet so often underutilized. The second idea speaks to the basic essential intention of Giving Value: the true motivator at the root of every exchange game. Value received is important, and of course, desirable, but true and lasting success depends on the value given.
We'd like to extend our gratitude to the Inventors at the International Housewares Show for their interest and attention, and for granting us the opportunity to share our ideas with the marketing community.