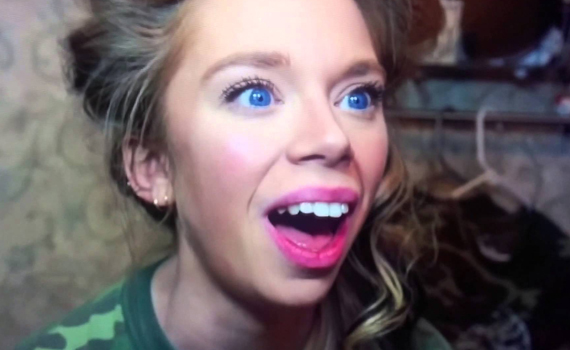 Grav3yard Girl <3's Big Mouth Mask!
Youtube is wild about this awesome new toy! In a recent review from her "Does This Thing Really Work?" series, Bunny, aka Grav3yard Girl (the hands-down most popular ASOTV reviewer on Youtube) gives Big Mouth Mask an unequivocal thumbs up:
"I really like this thing, I think it is one of my favorite as-seen-on-tv items that I have ever tried."
With over 3 million subscribers, an ecstatic review from the somewhat odd yet positively mesmerizing Bunny, is, simply put: marketing gold.
At last count, this Big Mouth Mask rave review was viewed over 3.3 million times.
Congratulations to our friends at On Demand Global for this awesome, well-deserved hype – we wish you all the best with more tongues wagging about the super wild and crazy Big Mouth Mask!
Watch Bunny's review here.