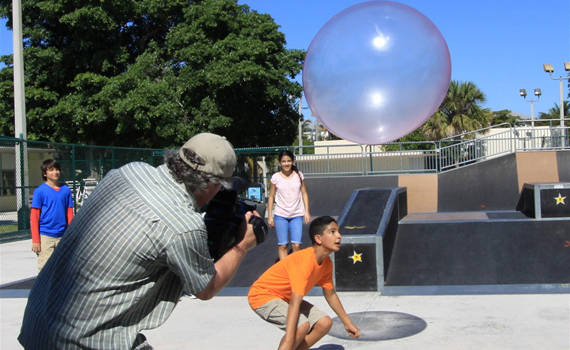 First Graders Wild about Wubble!
Ms. Jones first-grade class at Matthews Elementary School in Sikeston, Missouri tested out the Wubble Bubble and a few other toys during their "try before you buy" morning activity.
"It feels like jelly," explained one boy, "It is so cool!" another student said.
The Wubble Bubble looks like a bubble, plays like a ball, and has been nothing less than a super smash hit across the country since the commercial first made the air waves. It's exciting to see how well kids are connecting with this wildy popular and innovative toy!
According to Ms Jones, it was the class' favorite toy and like the box says, it won't pop! Watch the local news story about all of the toys the kids tested here.