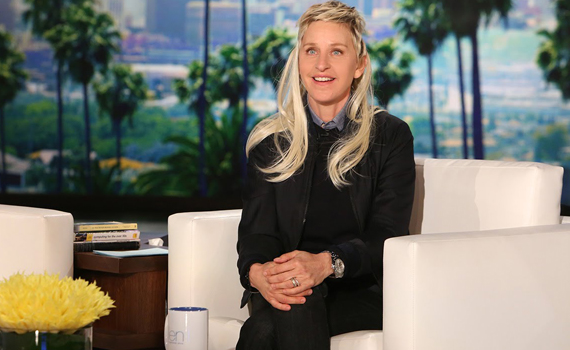 Ellen Degeneres' Secret? Secret Extensions!
"She saw them on an infomercial and had to get her hands on them."
Ellen's kicked off her new segment "I'll try anything once" with Secret Extensions! After airing a clip of the Daisy Fuentes Secret Extensions spot, her audience is directed to cover their eyes while she tries on a blonde extension.
The reveal is hilarious yet strangely convincing: Ellen's signature short hairstyle suddenly grows long glossy tresses! Funny, irreverent, exhilarating: The Ellen Degeneres Show (averaging 3.9 million viewers per episode) is a great platform for some unexpected Secret Extensions PR.
Congratulations to our friends at Secret Extensions for this comedy celebrity coup! Watch it here.