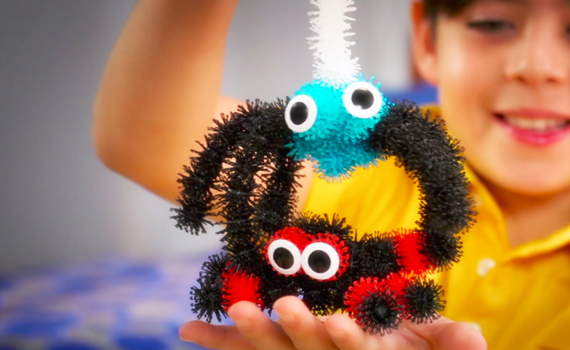 Bunchems wins Activity Toy of the Year!
Recognizing an outstanding toy that inspires creative play through various forms of activity, the Activity Toy of the Year was presented on Friday to Bunchems (Spin Master) by the US Toy Industry Association. Hosted by the US Toy Industry Association in support of the Toy Industry Foundation, the awards were held at the American Museum of Natural History, serving as the official kick-off to the 113th North American International Toy Fair.
Hutton Miller's bright, lively Wonka-esque DRTV spot introduced Bunchems to the world, and since then, Bunchems has taken the creative toy category by storm: first being named one of Parents Magazine's Best Toys of 2015, and now receiving the ultimate honor: TIA's Activity Toy of the Year.
"From toys that can inspire kid's careers choices, to ones that their boost creativity and confidence, the 2016 TOTY winners have provided children with countless hours of fun, challenges and learning – benefits that last a lifetime," said Steve Pasierb, TIA president and CEO.
We are so proud of and excited for our friends at Spinmaster, especially Spinmaster's own Paul Reynolds who conceived the idea for Bunchems while walking through a field full of burrs! Congratulations to everyone behind this great new addition to the world of toys, and for this well-deserved "Oscar" win.