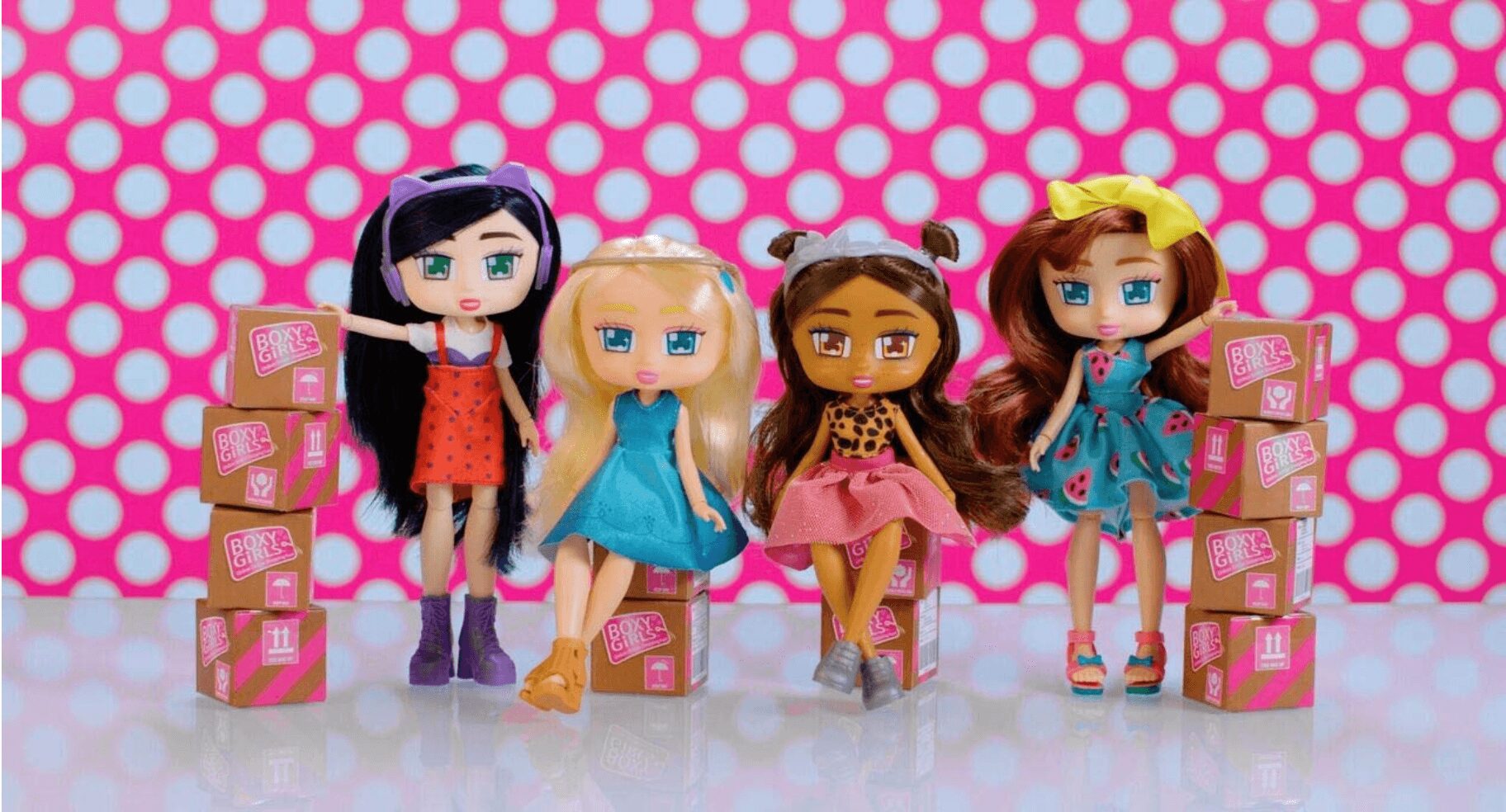 Boxy Girls: Today Show's Hot Pick!
The Today Show's 20 Hottest Holiday toy lists are in, and we're excited to report that Boxy Girls are Hot Hot Hot! Coming in #2 in the "Best Toys Under $50 For Kids," Boxy Girls are a sure winner for parents looking for this year's perfect holiday gift.
The Boxy Girl dolls are uniquely contemporary in concept and ideally suited for today's kid. Unlike the brick and mortar toy store experience of yesteryear, most kids today experience the surprise of toys as mysterious brown box deliveries at the front door.
Boxy Girls tap into this wonderful sense of delivered surprise in a fun and identifiable way. Each doll comes with their own brown-paper-packages-tied-up-with-string that kids get to "unbox" with them.
Not surprisingly, retailers and mavens have noticed their unique appeal, and are eager to recommend Boxy Girls to the savvy toy-buying public. The Today Show recommendation reads:
Boxy Girls love shopping online for anything fashion — shoes, clothes, bags, makeup, jewelry and more! They can't wait to receive their online orders in packages shipped right to the door. Unbox the packages with Boxy Girls to discover tons of fashion surprises. Each Boxy Girl comes with four packages to unbox!
The joy of shopping, fashion, dress up, gifts, surprises and packages all wrapped up with an adorable doll friend? It's too good to miss.
We couldn't be happier for our friends at Jay@Play and all of our marketing partners who helped bring Boxy Girls into the well-deserved limelight. We'd like to wish our colleagues, industry peers and creative team continued success and a very Happy Holidays to all!!