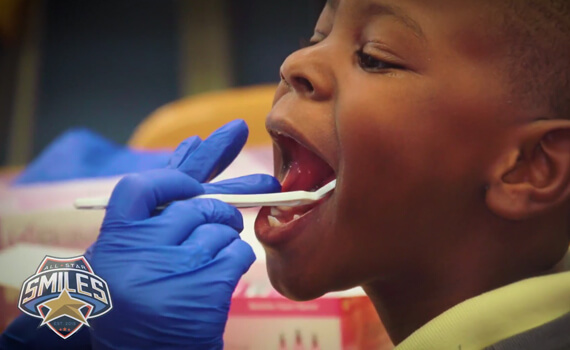 All Star Smiles: "Call for Dentists"
All Star Smiles Foundation exists to eradicate the disease of childhood tooth decay by providing free dental care to underserved children. The #1 reason kids visit the emergency room, and the #1 reason kids miss school is due to dental issues! Tooth decay is largely preventable, but it remains one of the most common diseases of childhood.
Hutton Miller is proud to support the important work of All Star Smiles and the Spodak Dental Group. Many kids are now receiving dental treatment for the very first time in their lives. The foundation is touching lives and experiencing tremendous results, but they are just getting started. Dr. Craig Spodak of Spodak's dental group's mission is simple: "Together we can step up and eradicate children's dental disease. There's no reason that in this country, kids should be in pain, and not be treated."
As a member of the board of directors, John Miller is committed to expanding the capacity of the foundation to reach even more kids in need. Hutton Miller was honored to cut the video "Call for Dentists" – a call to action in which the foundation seeks to bring needed dental care to underserved children nationwide by partnering with participating dental groups around the country.
The All Star Smiles Foundation is doing work all of us at Hutton Miller believe in,
and we encourage everyone to get involved in helping our nation's kids.
As Dr. Craig says: "Let's fix this guys."
If you would like to help improve the smile, self esteem, overall health and happiness of a child,
we encourage you to visit AllStarSmiles.org.
Every kid deserves to smile!