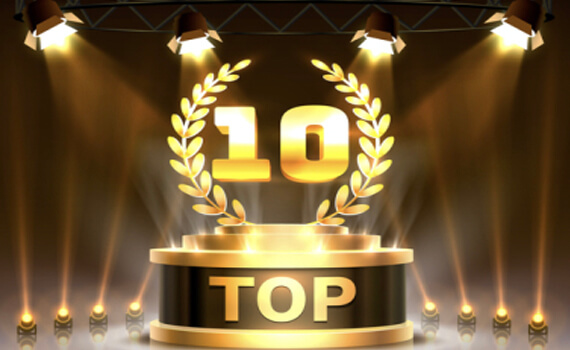 2 Big Hutton Miller Hits in the August True Top Ten!
The August numbers are in! With 2 spots charting in the DRMetrix Top 10, Hutton Miller hits continue to define the DRTV landscape. Whether it's connecting with families or creating a trusted cookware brand, the DRMetrix rankings indicate that Hutton Miller's commitment to resonating with consumers is hitting the spot.
Coming in at #4, we're thrilled to congratulate our friends at Emson for their ongoing success with the smash hit Granitestone Blue. "The fast, easy way to cook gourmet family meals every day" is connecting with consumers in a powerful way, and is showing all the signs of a continued success. So much so, it's no surprise that Emson's Hutton Miller-produced Granitestone Stackmaster ad is also a hit, coming in at #5 in the Top Ten. It was an honor and a pleasure to produce these two Granitestone spots for our inspiring and prolific friends at EMSON – they are a powerhouse of unstoppable products!! Emson's products have rightfully earned them high air-time, constantly expanding brand recognition, and a great viewership. We are grateful and honored to have the opportunity to work with all of our talented partners. By the same token, we are equally humbled by the commitment of our own Hutton Miller team. Our crew, talent and staff work incredibly hard: constantly seeking to create the greatest spots possible for our talented, cutting edge clients. A massive thank you to our friend Jordan Pine at DRMetrix for monitoring and tabulating these timely and useful results. You can see the full list of the top 10 DRTV spots in August 2021 here.